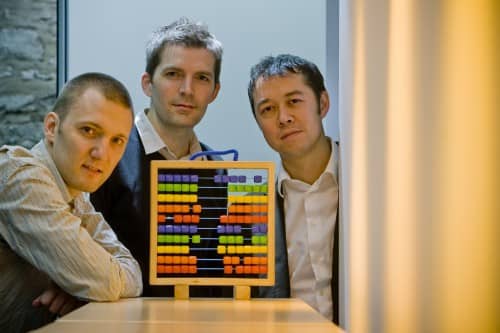 Pioneering online accounting software company, FreeAgent Central, is celebrating this week after being nominated Web App of the year in the prestigious .net Awards. Last year's winners include Stephen Fry, Twitter and DropBox.
The public now has until 12 October to vote for FreeAgent Central before a panel of 100 top industry experts decide the final winners. Last year an astounding 60,000 votes were cast, and this year's awards ceremony is set to be the biggest and best yet.
With 16 categories, the .net Awards celebrate the best in web design and development, mixing public opinion with insights of a leading panel of judges from the likes of Yahoo, Adobe, AKQA, Opera, Last.fm and Microsoft.
Ed Molyneux, FreeAgent Central CEO comments: "This is an incredible achievement for us and we are very, very proud to receive such recognition from .Net. This is a big step forward in our mission to democratise accounting. We are extremely proud of FreeAgent and we hope our customers will help us out by casting their votes online now!"
This news follows the announcement last month of the company's nomination for the Sift Media Software Satisfaction awards for the second year running, having taken home Gold last year.
This year's SME Accounting Category is billed by Accounting Web as a fight between the 'leading lights of the accounting software as a service industry' with FreeAgent being a key player in the small business and freelance market.
FreeAgent online software is easy to use and gives a clear picture of profit and loss, making running a business easier and putting the small business owner in control of their finances.
As freelancers themselves, the three founders of FreeAgent Central needed a finance tool that would give them a clear picture of their business accounts. That product did not exist and so FreeAgent was born.
The software has a clean and simple design, highly intuitive and usable. It prepares VAT returns, calculates self assessed income tax and corporation tax and manages PAYE and NI. Users can monitor profit and loss, send and track invoices, track time and expenses, manage projects and payments.
The software was recently updated to allow customers to file their VAT returns electronically within the system directly to HMRC, saving many hours of paperwork.
FreeAgent also encourages collaboration between accountant and client by allowing accountants to login to the system, so they can offer the most up-to-date advice. Accountants can easily export trial balance data to generate end-of-year accounts.
An active online community of FreeAgent customers has grown up where users openly discuss ideas, questions and problems about accounts. Additionally there is a live advice helpline where users can 'Ask an Expert' about financial issues they may be having.
FreeAgent is accessible around the clock and from any computer, which is ideal for the way many small business owners and freelancers work.
FreeAgent is subscription based with costs starting at £15 per month for a sole trader, £20 for a partnership and £25 for a limited company.