Last week Hot Tin Roof's offices were graced by a young intern who will no doubt go on to be prime minister. Impressed is a understatement when it comes to describing our young padawan's work ethic and thirst for knowledge. We could talk about the week we had at length, but it makes more sense to hear the thoughts of the young girl herself,  Miss Ayah-Sofia.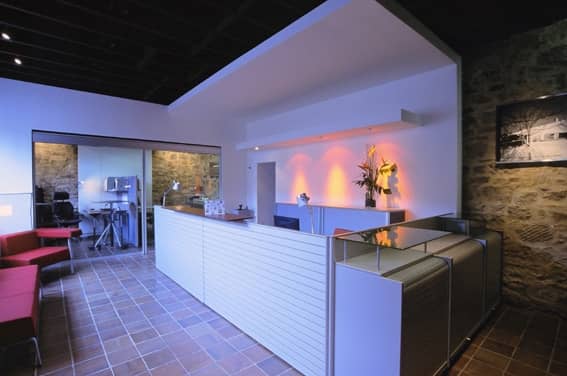 Having grown up in the technological era, it would make sense I would want to work in technology- specifically technological journalism, however, it was only recently that I decided to hunt down a work placement in Public Relations. Just as I started to lose hope on finding a placement, a Public Relations company called Hot Tin Roof, one of my top choices, asked me to come in for an informational interview.
The one piece of advice I'd give to anyone going in for an informational interview is to plan your questions wisely – luckily I already prepared a set of questions I wanted to ask!
After securing my placement and sorting the paperwork, all that was left was to undertake it.
Day One (14/10/13)
20 minutes early.
After all, William Shakespeare did say, "Better three hours too soon than a minute too late"!
After greeting everyone, I shadowed Sarah Lee, MD. I thoroughly enjoyed shadowing Sarah – she was really professional and was happy to answer any questions I had!
She then gave me my first assignment – calculating her time sheet. As Hot Tin Roof is an agency, they get paid based on the number of hours they work on a particular company. Personally, I found that a fair way to judge a company's merits, which in HTR, was stellar.
Halfway through counting the hours, I was ushered into a meeting.
During the meeting, I was given extra duties to fulfil whilst Sarah and Jen, a colleague at HTR, discussed what they would be doing the next couple of weeks.
We also analysed an appointment press release, which gave me a great insight into what I would have to be doing later on in the week. I began thinking PR-related questions about the press release such as "what message am I trying to send?" or "what clients am I mentioning and why?"
After the meeting I finished the time sheet which, with the help of Jen, was inputted into an excel sheet. The actual process of 'inputting', however, was done after a quick research and a much needed lunch hour!
After researching and comparing several past HTR press releases I went on to cut and scan an article on Scotland on Sunday featuring one of our clients. This went on to 'the board' before being placed into HTR's bulky portfolio.
Before I knew it, it was 4'oclock! I had a really good time today and learnt so much – I can't wait for the rest of the week!
We'll be posting Ayah's blog daily over the week.