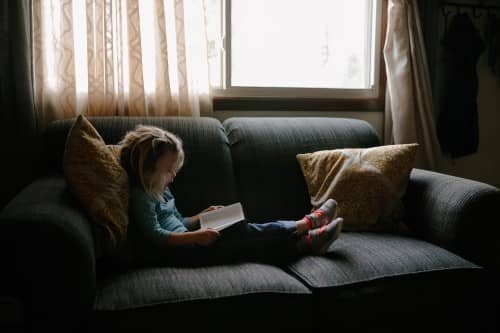 While school children across the country dress up as their favourite characters and take part in competitions about famous book plots, all in celebration of World Book Day on 2 March, we cats at Hot Tin Roof offer a little insight to where our love of sharing a good story really began, with a summary of our favourite children's books.
Lee's choice: The Reader's Digest Book of Strange Stories Amazing Facts
I'm a '70s kid. Weird stuff seemed to be all the rage and this book fuelled my nine year old imagination and made me want to read on and read more. Spring Heeled Jack, Yetis and the Chupacabra – they are all in here. But beware of the story about the faces appearing on the Spanish kitchen floor, those pages still scare the bejesus out of me.
Vickie's choice: The Jolly Postman or Other People's Letters…
This is the tale of a postman who delivers mail to fairy-tale characters. From Cinderella to the Three Bears, he visits them all. As if that isn't already amazing enough, several pages were envelopes containing letters and blank postcards. So not only could you read other people's mail, you could write your own, too. If you still aren't convinced, it's well worth it when you rediscover the book later in life and read all the hilarious things you wrote in your postcards!
Lucy's choice: Flossie Teacake's Fur Coat
For a bookish 10-year-old girl, what could be more glamorous and exciting than discovering the secret lives of teenagers? When our hero Flossie enters the secret world of her older sister's bedroom and tries on a fabulous fur coat she is magically transformed into leggy, glitzy, 18-year-old Floz. I loved her many exploits in the high heeled shoes of her new alter ego and couldn't stop reading as she discovered the fun and realities of boys, pubs, Saturday jobs and discos. Bonus points for being written by Hunter Davies, the author of the only authorised biography of the Beatles.
Jane's choice: Hairy Maclary from Donaldson's Dairy
I defy any small child to not be won over by Donaldson Dairy's daring dog – Hairy Maclary. The characters are fun (my personal favourite is Schnitzel von Krumm, with a very low tum) and the illustrations are adorable. The rhythmic and repetitive verse helps young children anticipate what is coming next, enabling them to join in. As the story concludes everyone loves to shout aloud as one: "…AND HAIRY MACLARY FROM DONALDSON'S DAIRY!"
Jen's choice: The Paper Dolls
Beautifully rhythmic and enchanting, this story of childhood memories, love, loss, and a mother-daughter relationship is a hit with boys and girls alike. Through the adventures of five paper friends we find out about the things the central character holds dear in life, as well as how she comes to terms with losing them. This is a heart-warming tale of how some things will end, others begin, and how memories will keep special things alive forever.
Sarah's choice: Beatrix Potter
I loved a battered collection of Beatrix Potters, which I scribbled and dribbled over. Her world enchanted me, fired my imagination and let me daydream. Perhaps it was her illustrations that brought the words to life. But I can still hear her descriptions of colour, texture, sound and smell as strongly as the day I first heard them.