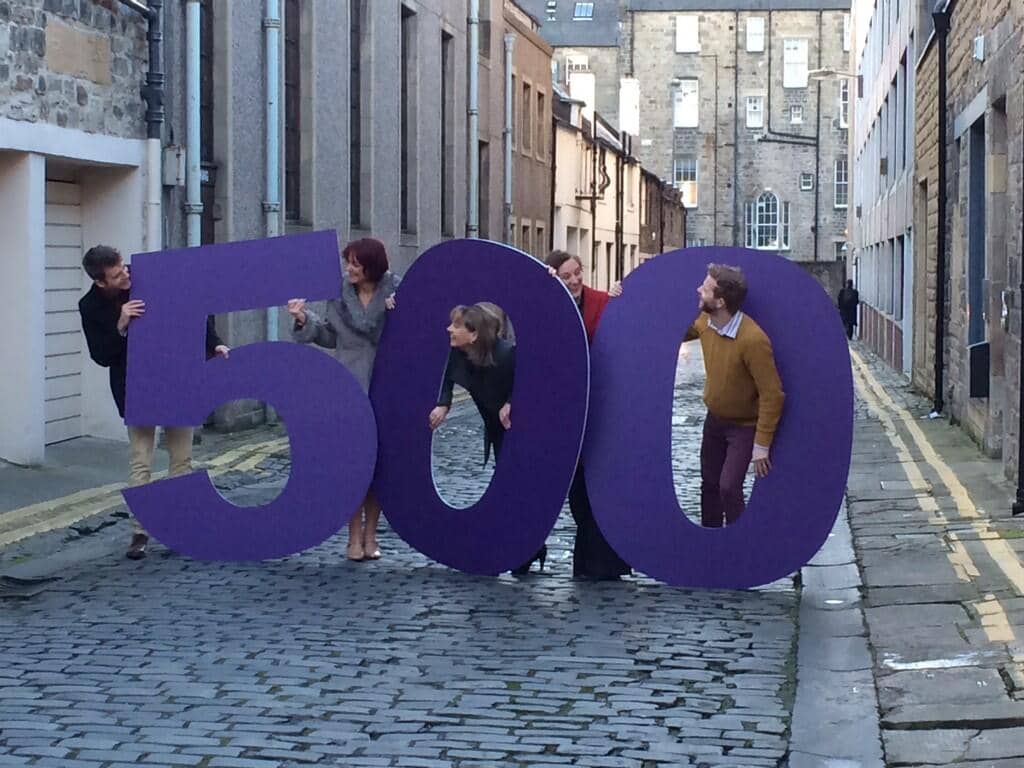 Adopt an Intern (AAI), which specialises in the creation and facilitation of paid internships for Scotland's graduates, today announces the placement of its 500th graduate. AAI was established by the Centre for Scottish Public Policy in 2010 and receives core funding from the Scottish Government.
The 500th intern, David Scott, will undertake an initial 3-month placement with Edinburgh-based Hot Tin Roof. The landmark will be recognised by a visit to the specialist technology PR agency today by Angela Constance, Scottish Government Minister for Youth Employment.
AAI has worked with a wide range of organisations across Scotland and internationally, since its formation, to design graduate-level placements, the majority of which have led to full-time employment. AAI helps to define the particular need of the business and then handles the recruitment and shortlisting processes necessary to find the right candidate, thereby simplifying it for the host organisation to find someone who will make a genuine contribution to their business. Unusually, due to its core funding from Scottish Government, AAI offers a free service and even funds the interns in specific cases, saving small enterprises from across the public, private and social economy sectors both time and money.
Joy Lewis, Chief Executive of AAI, said:
"We have all worked exceptionally hard to reach this 500 milestone including the organisations throughout Scotland that have developed these placements with us over the last 3 years or so. I know that they have greatly benefited from the terrific talent produced by our higher education institutions, to which huge credit is also due.
"Reaching 500 is an important milestone, but what really matters is the individual inspiration we give to our graduates as they take their first steps on a career path, the success we can add to organisations throughout the country and the positivity this creates for the Scottish economy as a whole. For our part we will not relent in our efforts to make these differences. I encourage SMEs throughout Scotland to get in touch with us in 2014 and discover what we can do for them".
Angela Constance, Scottish Government Minister for Youth Employment, said:
"I am delighted that Adopt an Intern has been able to place a 500th graduate. The Scottish Government has invested almost £1 million over the last four years to support high quality, paid graduate placements and 500 represents a considerable return on our investment. Meaningful high quality work experience, which equips young people with the skills and experience to enter the labour market, is one of a range of actions that can help reduce both unemployment and underemployment of graduates.
"I hope to see many more internships taken in the future and wish Hot Tin Roof and David the best of luck with their new working relationship."
Sarah Lee, Managing Director of Hot Tin Roof, said:
"Internships are an incredibly important and valuable route in to employment. There is a lot of competition for PR jobs and real work experience is key for graduates looking to build a career in the industry.
"We have been offering young people work experience for a number of years and it has been a very powerful way of finding the brightest and the best with whom we can work to build their skills and jumpstart their career, as well as bringing new energy into our office."