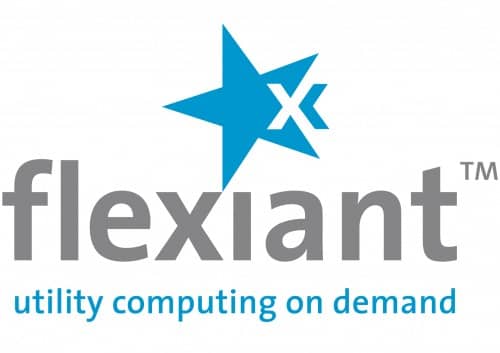 Flexiant, the cloud software and services company, announced today it is to offer CohesiveFT's cloud overlay, VPN-Cubed®, on Extility, enabling secure virtual private clouds.
CohesiveFT's product suite, developed from decades of enterprise management experience within a cloud-oriented engineering organization, directly addresses the needs of the cloud user. VPN-Cubed will provide Flexiant customers with enhanced networking tools including static addressing, end-to-end communication encapsulation and encryption; as well as the use of normally cloud-prohibited protocols, complete topology security and control in third party infrastructure.
Traditionally launching on the cloud meant giving up control over addressing, topology, protocols and communication to deployments was carried out over the public internet. With VPN-Cubed users take control with static addressing for virtual machines using VPN-Cubed managers as virtual routers or switches, allowing use of popular enterprise protocols for service discovery, and encrypting all communications between virtual machines and the datacentre using the user's existing extranet device.
Tony Lucas, Founder of Flexiant comments: "We are delighted to be partnering with CohesiveFT – we have a great deal of respect for this innovative company and the products it has developed. The core technologies of both companies complement each other and combined provide an end to end cloud computing solution that is pragmatic and agile, providing a real opportunity for data centre owners to drive down operating costs and reduce capital expenditure.
"VPN-Cubed offers everything Amazon Web Service's Virtual Private Cloud (AWS VPC) does but addresses its key weaknesses by offering customer control and market interoperability. Additionally, VPN-Cubed has been developed from a software rather than hardware perspective meaning more rapid feature development and easier integration with existing systems."
One of only three independent public cloud providers in Europe and five world wide, Flexiant launched Europe's first cloud platform, Flexiscale, in 2007. Extility, Flexiant's licensed virtualised cloud platform, launched earlier this year effectively enabling hosting providers to compete on an even playing field with global market leaders of proprietary rapid provisioning infrastructures.
Extility offers a viable alternative to the cost of developing a cloud computing platform in-house. Licensees generate substantial savings and reduced energy consumption slashes operating costs and shrinks carbon footprints.
All the benefits of real-time server estate management are delivered to end users through Extility's unique user interface and API. Users can shape server requirements to meet fluctuations in demand, allowing provisioning and reconfiguration of servers in seconds or minutes rather than hours or days.
Extility's licensees see substantial capital expenditure savings, streamlining of technical resource and progressive efficiencies in server utilisation, allowing them to achieve business acquisition and profitability targets. This in turn enables them to offer Extility's unified platform at a realistic cost.
Importantly, in times of challenging margins and market fluidity, sales gestation periods are dramatically shortened through accelerated delivery timescales, so reducing time to invoice and to attaining positive, profitable cash flow.
CohesiveFT has been providing enterprise-grade virtualisation and cloud products since 2006 (Elastic Server® and VPN-Cubed). Its early participation in the market provides it with the expertise to help enterprises understand the real benefits of cloud computing from assessment through to deployment. Elastic Server, a multicloud virtual server, will also be available soon on Extility.