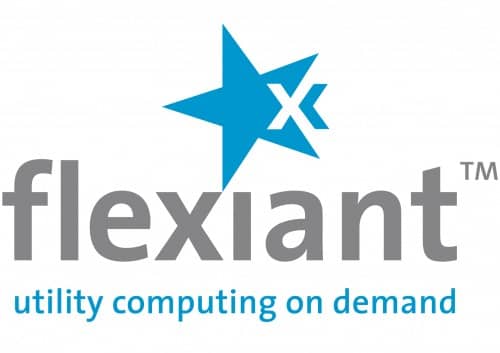 The EU has chosen Flexiant's revolutionary cloud platform FlexiScale as the infrastructure for a nine million euro FP7 (Seventh Framework Programme) project to enable the transition of mobile applications to the cloud.
Following a rigorous selection process by the EU, Flexiant will join a consortium of Europe's leading experts in cloud computing, including Telefonica, Nokia, Orange and Ericsson. The consortium of academic and industrial partners will create a platform as a service (PaaS) infrastructure to support the optimized and elastic hosting of Internet-scale multi-tier applications. Transitioning key telecoms players onto the cloud will allow them to offer customers a richer array of innovative applications, will generate considerable cost savings and will substantially uplift their "green" credentials. The project, named "4CaaSt" will create a PaaS platform that is not specific to one cloud provider or one technology, ensuring uniformity of standards and protocols across the industry which will translate into appreciable gains for consumers.

FlexiScale, developed by Flexiant, will provide the EU FP7 project with a cloud environment to test use-case scenarios in real world conditions. Flexiant is one of only three independent public cloud providers in Europe and five worldwide. Its ground-breaking technology, Extility, the software fabric underpinning FlexiScale, allows service providers and data centre operators to deliver both public and private cloud computing services to their own customers.
This news cements Flexiant's position at the cutting edge of cloud computing in Europe following an announcement earlier this month of Flexiant's participation in another EU FP7 project (Optimis) which provides a test bed for the software tools needed to run the next generation of cloud platforms.
Cloud computing allows businesses to lease computing power as and when they need it, rather than having to buy expensive equipment. Businesses use the internet to access computing resources from hosting providers who provide a platform to collect, store and process data. The net effect is to drive down operating and capital expenditure whilst significantly reducing the carbon footprint of each transaction and providing infinite scalability.
Alex Bligh, Flexiant's CEO, comments: "We are delighted to further strengthen our relationship with the EU and to be working with some of the largest telecommunications companies in Europe on this important project. Having been the first business in Europe to launch a cloud platform it is exciting to now be part of the team that will help move their applications onto the cloud."
4CaaSt is conducted under the EU's Seventh Framework Programme (FP7) for research and technological development. FP7 bundles together all research-related EU initiatives and plays a crucial role in achieving the goals of growth, competitiveness and employment.

http://www.flexiant.com