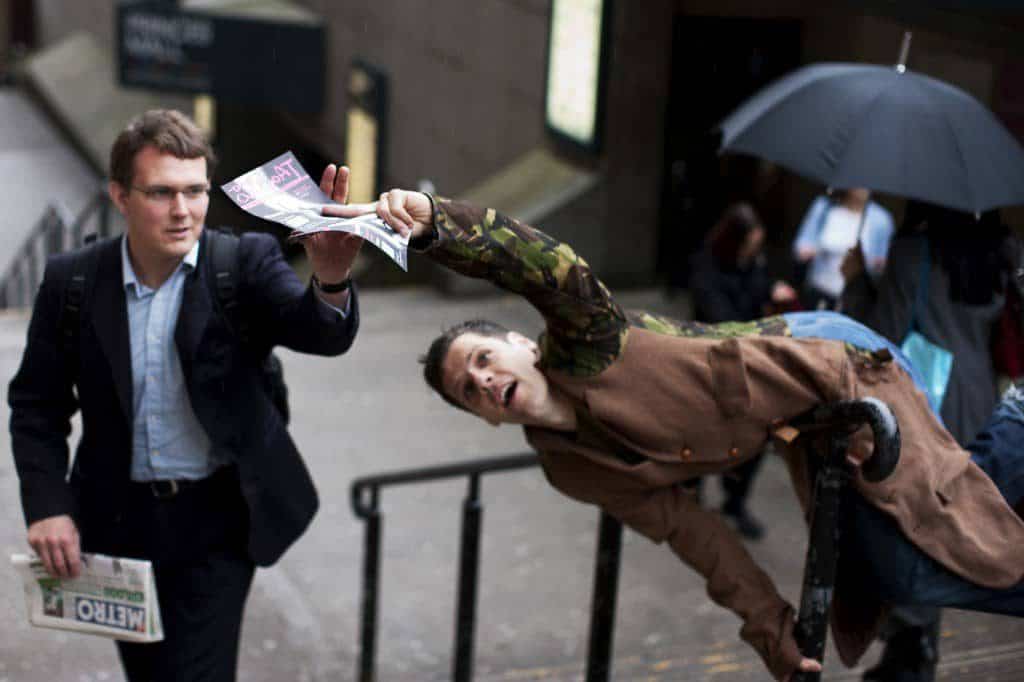 The first day back at work in January is the time for doing some forward planning. As well as updating our content calendars and project plans we've also been thinking about what might happen in our ever-changing industry over the coming year.
Having narrowed it down to four important areas, here are our top predictions:
In the early days of Twitter, posting regularly and doing a weekly #FollowFriday was enough to help your brand stand out from the crowd. Nowadays, the sheer volume of posts on social media means it's easy to get lost in the 'noise'. With the babble only set to increase, businesses that are serious about reaching customers 'socially' need to approach their digital communications much more strategically.
In 2015 we will see more and more companies creating unique content and sharing it across platforms instead of regurgitating old news and links.
With social media now an established part of the marketing mix and journalists using it as a source of news, comment and scandal, PR people will continue to play a valuable role in ensuring that content is 'on message' as well as being engaging and immediate.
It is not feasible for the chief executive to sign off on every tweet or LinkedIn post so instead responsibility should lie with people who understand the company's communication goals and messages as well as the risks of speaking out on controversial issues.
Additionally, sectors that have traditionally shied away from social media will gravitate towards it, realising that pertinent conversations are happening there, particularly on LinkedIn. In the last year we have helped a range of businesses, from timber frame manufacturers to arts organisations, with their first digital forays and we hope to see them all tweeting furiously in 2015. You know who you are!
This year, visual content will become more important as companies look for new ways to engage customers and 'humanise' their brand. Over the last couple of years, PR people have experimented with visual – who can forget that six month period when every client wanted an infographic about something – but 2015 will finally see the industry embrace video and visual social media as valuable tools that can enhance the power of traditional copywriting and media relations.
Perfect for engaging consumer communities, visual storytelling will become the norm when communicating brand aesthetics and philosophy.
Having said that, if video is really to take off, the industry will need access to affordable and easy to use production tools. Let's hope that 2015 brings some welcome surprises that make is easier to create engaging and professional-looking video in-house.
PRs love a good statistic, eight out of ten PR agencies use numbers to make their story stand up, while 13% of in-house teams find figures help prove trends and let's not forget the inevitable return of the annual results!
Ironically, PR has been slow to embrace big data. For the first time, data can be used at a strategic level to drive and inform campaigns, making them more effective in the long run. There's no need to be a maths genius; tools like Google Analytics and SocialBro offer key insights and statistics. The challenge is in becoming adept at interpreting data and translating those insights into better PR campaigns.
Data has a range of potential applications, from analysing consumer trends to determine when a product should be launched, to using survey results as press release fodder. Understanding data presents a big opportunity for communications strategists and 2015 could be the year that we really do PR by numbers.
Google was just four years old when Sarah launched Hot Tin Roof in 2002. Since then, the media has changed beyond all recognition. As has Sarah.
During that time, sales of newspapers and trade magazines have declined, but our voracious appetite for news seems to have intensified. And the way we find news has changed, rather than reading a daily paper we will pick up snippets – taken from a traditional media source –and shared across our networks on Twitter and LinkedIn.
This way of finding news needs good quality journalism, online and offline, at its heart. And for that we need to pay – by buying a newspaper or subscribing to a digital edition. The online versions of newspapers and magazines have become more and more sophisticated and are now worth paying for as they contain so much more information and offer greater breadth and depth than print ever can.
The media has been in an extraordinary state of flux since the first firewall went up and we predict in 2015, more subscriptions. But that has to be a good thing. We should pay.
We are all in favour of citizen journalism and freedom of speech but we also need well-informed and balanced argument before we start basing our own opinion on unattributed and unsubstantiated conjecture.
Our wish for 2015 is that print and online can co-exist and that our attitude to paying for news content changes. So, make sure you subscribe to at least one newspaper in 2015 and keep journalism in business. Or all you will be left with is PR puff!
If you would like to know more about how Hot Tin Roof can help your business to reach new heights in 2015, email [email protected] or call 0131 225 7880 to speak to one of the team.