Award winning PR agency bolsters team with international hires as it turns 21
Hot Tin Roof, the specialist B2B PR agency based in Edinburgh, is today [Thursday 21 September 2023] celebrating 21 years in business by expanding its team, celebrating new business wins and launching a fresh website.
Founded by Sarah Lee in 2002, Hot Tin Roof has worked with some of the UK's most exciting start-ups and innovative businesses across a range of sectors including renewable energy, technology, science and entrepreneurship.
Current clients include the National Robotarium, SSE Energy Solutions, Converge, Heriot-Watt University and CivTech Scotland.
The company has grown from a one-person operation to a diverse team of 12, each with extensive local and international experience. The day-to-day running of the agency is now delivered by Annie Diamond, recently promoted to Deputy Managing Director.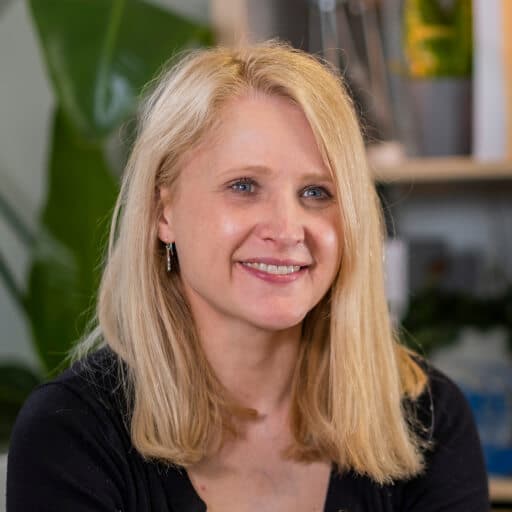 So far in 2023, Hot Tin Roof has secured new contracts with veterinary diagnostics company Mi:RNA, innovative land management business Rethink Carbon, and creators of a world-first educational book for children. In addition, the agency is managing two major new strategic projects for existing client Heriot-Watt University.
Recent recruits to the business include former STV reporter and presenter, Roddy Scott, who brings considerable journalistic and film production experience to the agency. Roddy comes on board as a Senior Account Manager.
To manage its increased portfolio, Hot Tin Roof has bolstered its team with key hires that bring a range of international experience to the agency. Chirene Campbell joins from South Africa where she worked in B2B and trade PR for many years. Nikhil Pereira, who previously worked in publishing in the Middle East as well as in broadcast journalism in his native India, came on board after completing a masters in Strategic Communications and PR at Queen Margaret University.
In addition, long serving employee, Jen Richards, has been promoted to the management team as an Account Director and Katy Birchall has been recruited as Operations Manager.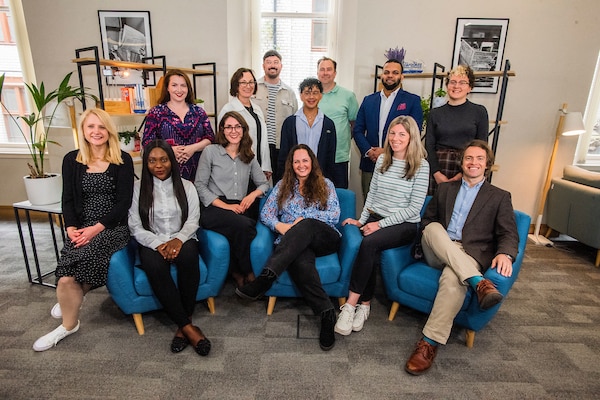 Hot Tin Roof's work is regularly recognised by professional bodies including the Public Relations and Communications Association (PRCA), the world's largest and most influential PR professional body. Most recently, the agency won two awards at the PRCA's annual awards including B2B Campaign of the Year for its work with Converge and Launch of the Year for its work with the National Robotarium. 
It is currently shortlisted for five CIPR (Chartered Institute of Public Relations) PRide awards including for its work on the world's biggest genetic study into ME and two PRCA UK-wide Grand Prix Awards for campaigns for the National Robotarium and Converge.
Sarah Lee, Hot Tin Roof's founder and managing director, said:
"I am very proud of Hot Tin Roof and how it's grown and developed over the past 21 years. PR is a competitive industry and to stand out you need creative thinkers who live and breathe the media landscape. The outstanding national and international coverage we work hard to earn for our clients is evidence of the talent and persistence in our team.
"In the last year, we have strategically expanded our client portfolio while remaining focused on our core specialties of science, technology, entrepreneurship and renewable energy. Our team has a unique range of skills and experience to support clients to develop their messaging and build their reputations locally and globally.
"With the media landscape changing almost daily, we're staying ahead of the trends and, as a result, I am confident that Hot Tin Roof will continue to thrive."
Stewart Miller, CEO at the National Robotarium, said: 
"With the help of Hot Tin Roof, our facility has immense reach around the globe. They ensure that awareness and excitement is generated about the work we deliver and what we can do for industry and organisations that are expanding their robotics roadmaps. Since we opened last year, I have had many customers and partners congratulate us on the impact we have made and the content that has been delivered."
Claudia Cavalluzzo, executive director of Converge said: 
"We've worked with a number of PR agencies over the years, but Hot Tin Roof consistently goes above and beyond. They were quick to grasp what we do as an organisation, full of creative ideas and clearly hungry to land coverage that really matters. Indeed, the metrics from our 2023 launch campaign have been eye-popping – going way beyond our initial expectations. We're delighted to be working with such a great agency and a great bunch of people." 
A special thanks goes to design agency Salad, who have designed and build the new look Hot Tin Roof website and branding which effectively reflects the creative and strategic approach to PR. To hear more about what's on at Hot Tin Roof, subscribe to our newsletter below.