by Emily Gilbride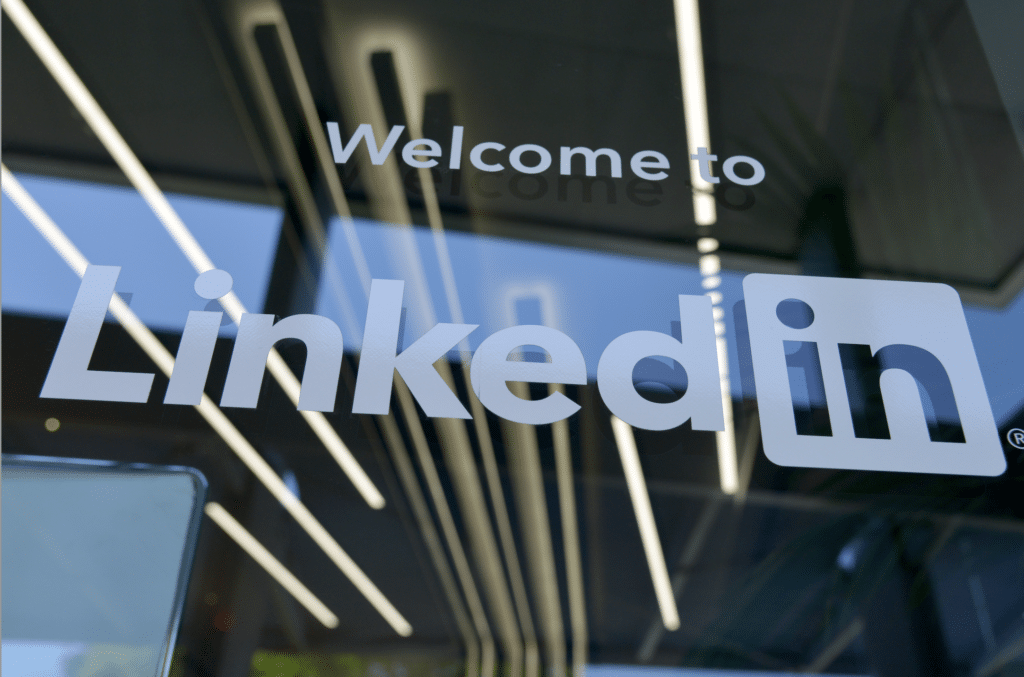 This week we want to point out the ways in which LinkedIn can benefit the Comms world and how you can use this to your advantage. The professional-oriented business service has become an essential to any professional Networker´s Tool Kit in 2022. LinkedIn not only serves as a platform to present oneself and one's company, but also to get engagement with professional audiences.

Originally founded in 2003, LinkedIn has been a wholly owned subsidiary of Microsoft since December 2016 [1]. The 12th Annual B2B Content Marketing 2022 Report reveals that LinkedIn is the most used organic social media platform with 93% B2B content marketers believing to get the best results from [2]. Further 75% of content marketers, who used paid social media platforms, chose LinkedIn, which they believed produced the best results.

Why LinkedIn?

Reach

With an impressive 810 million member count in 200 countries worldwide, everyone can find their professional niche on LinkedIn [3]. In the UK alone, 32 million people use the platform, followed by 139 million in Europe and 185 million in the US. It is worth noting that the majority of LinkedIn`s worldwide users are young professionals, i.e. millennials between the age of 25 and 34.

Access to knowledge and insights

At any time, the latest industry news, trends and tools are posted and discussed on LinkedIn. Insights from the international PR and Comms industry can also lead to sharing new ideas. Another advantage are the various industry groups where professionals can engage, network and exchange ideas with each other. In terms of the PR and Comms industry, there are groups such as "PR Professionals" (115k members), "Public Relations and Communications Professionals" (395k members) or "PRNEWS Group" (27k members). A perfect place to exchange ideas with each other!

Job Opportunities

On the corporate side LinkedIn has become an established and useful platform for hiring, networking and communicating with a reach of 57 million companies. A unique strength is that both employers and potential employees have the opportunity to connect directly with each other on LinkedIn. Employees can easily manage their professional identity and communicate their strengths, interests and career aspirations through their profile. Each week 49 million people are using the platform for job search, 77 job applications are submitted every second and 6 people are hired on LinkedIn every minute [3].

Network

Especially in times of social distancing, networking, an essential skill for the toolkit of every PR and Comms person, has been shifted into the digital realm. LinkedIn in particular has benefited from this. Through events, groups and filtered searches, a strong professional network can be built inside each industry and beyond. In addition, the world's professionals come together from all around the world on LinkedIn for industry news, expert advice, career training, peer insights and recommendations and content published by its members. Their content can be impactful: about 45 % of the readers are company directors, vice-presidents, general managers or other executives [4].
What exactly should you post?

Now you are all set up for your first post on LinkedIn! But what do you have to keep in mind while planning content? Let's have a look at the most important key points:

1. Content
On LinkedIn, a broad range of anything related to business, like industry news and research, are fitting. Content that performs best are blog posts, videos, text posts, images and graphics. For example, this post shows how we introduced our first #HotHowTo blog post on Hot Tin Roof's LinkedIn page:

2. Keep it long and simple
Unlike on other platforms, people like to read long-form content on LinkedIn. According to analytics, LinkedIn users like to read content from 1,900 to 2,000 words long [7]. Titles between 40 and 49 characters long works best here. Moreover, the content should be easy to read.

3. Appealing visuals
For engaging content, visuals do also play a significant role. To create an eye-catcher add at least one image to your post. Instead of bullet points, try to use emojis in your next post to make it more visually appealing.
When is the best time to post on LinkedIn?
As with any other social network, the best posting time depends on each algorithms and audiences. To understand these times a little better, LinkedIn Page Analytics can be a helpful tool to see when your audience engages best with content [5].

However, Hootsuite suggests that the best time to post is primarily during traditional business hours and weekdays [6]. Especially 9.00 am on Tuesdays and Wednesdays are good for publishing content. The ideal frequency for LinkedIn posts is two to five times a week. However, one should not overdo it and post more than once per weekday.
Key Takeaways
This blog post has shown how powerful LinkedIn can be for the Comms world if you use the platform right. In this way, each professional community can find its niche and network with all the right people.

One last tip: To benefit from the platform's broad repertoire, LinkedIn Learning offers online courses with industry experts on business, creative and technology skills [8].
[1] https://news.microsoft.com/2016/06/13/microsoft-to-acquire-linkedin/
[2] https://contentmarketinginstitute.com/wp-content/uploads/2021/10/B2B_2022_Research.pdf
[3] https://news.linkedin.com/about-us#Statistics
[4] https://themanifest.com/social-media/blog/content-for-linkedin
[5] https://www.linkedin.com/help/linkedin/answer/a547077/linkedin-page-analytics-overview?lang=en
[6] https://blog.hootsuite.com/best-time-to-post-on-facebook-twitter-instagram/#The_best_time_to_post_on_LinkedIn
[7] https://okdork.com/linkedin-publishing-success/
[8] https://www.linkedin.com/learning/?trk=nav_neptune_learning