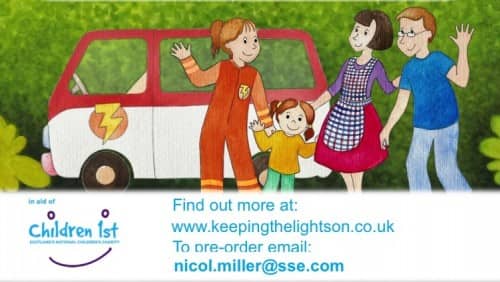 Hot on the heels of World Book Day, Keeping the Lights On is a children's book aimed at 4-7 year olds, about where energy comes from. The book has been produced in aid of Children 1st, Scotland's national children's charity, with all proceeds going directly to the charity.
Created by a team of SSE graduate engineers who pitched the idea to this year's Dragon's Glen and won investment and mentoring to turn the idea into reality, Keeping the Lights On aims to educate children about how diverse the energy sector and energy technology is. It encourages young readers to think about how they use energy, where electricity comes from, and explains how energy is generated. In particular, the book encourages girls to develop a curiosity in STEM subjects (Science, Technology, Engineering and Maths).
Anything that encourages children to engage with STEM subjects gets our vote, and this project all the more so as every copy sold will benefit Children 1st.
Copies of Keeping the Lights On can be purchased online.