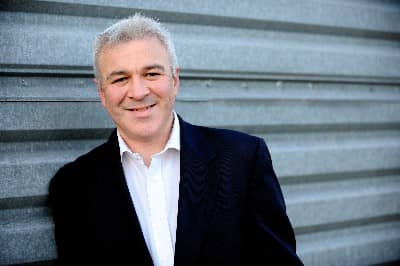 Money Dashboard has revealed it will be appearing at TechCrunch Edinburgh on Wednesday 12 May. It is understood Gavin Littlejohn (pictured), the company's CEO, will make an important announcement regarding the ongoing development of the revolutionary personal finance site in the run up to its official launch later this year.
Hotly tipped to be the UK's Mint.com, Money Dashboard is an easy to use, secure and free online personal finance service that helps individuals and families to manage their money more effectively.
The aim of the application, having undergone rigorous security testing, is to save consumers time and money whilst reducing stress. Money Dashboard takes the hassle out of budgeting by bringing online bank accounts and credit card transactions data together in one place.
Fighting firmly on the side of the consumer, Money Dashboard is impartial and independent of banks and building societies.
Gavin Littlejohn comments: "We are delighted to be appearing at TechCrunch Edinburgh alongside some extremely impressive companies."
This is the first TechCrunch Europe UK event to be held outside of London and its programme has attracted a prestigious line up with speakers from Skyscanner, Cloudsoft and Rapid Mobile.
TechCrunch Europe is co-locating with Informatics Ventures' annual conference Engage | Invest | Exploit 10.Informatics Ventures is Europe's largest Computer Science Department and this is its third annual showcase of the most promising, high-growth companies spun out of leading Scottish Universities.
This year's event is the biggest to date with an exhibition of 50 start-ups and spin-outs from the bio tech, clean tech, social media, gaming and mobile sectors.