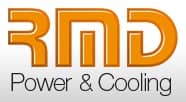 RMD Power and Cooling is to work with Scottish further and higher education institutions following the decision by APUC (Advanced Procurement for Universities and Colleges) to adopt the North East Universities Purchasing Consortium (NEUPC) framework agreement for the supply, installation and maintenance of UPS equipment.
RMD is the UK's leading independent specialist in integrated power and cooling solutions and APUC's adoption of the agreement means that it is now approved to supply all Scottish and English universities and colleges. The company, based in Alloa, has existing agreements with the five English higher and further education consortia: NEUPC, NWUPC, LUPC, SUPC and CPC.
The original agreement was signed with the NEUPC in 2008. Three suppliers, including RMD, were approved to install, maintain and supply UPSs following a full EU compliant tender process.
John Smykala, RMD Power and Cooling's Managing Director, comments: "We have worked closely with the English purchasing consortia since 2008 and I am happy to be embarking on a new relationship with APUC. This is a significant milestone for RMD and it reinforces our reputation as one of the UK's top suppliers of Uninterruptible Power Supplies."
"RMD has grown considerably over the past few years and our depth of experience and independent status ensure we provide great value and meet the needs of each and every client."
The purchasing consortia were established to simplify and improve the procurement process for higher and further education institutions.
Louise Burke, APUC communications manager, says that the agreements are an important means of ensuring that universities and colleges get value for money.
She explains: "APUC's core vision is to work jointly, as one team with member institutions, to maximise the contribution that advanced procurement makes to Scotland's investment in teaching, research and knowledge transfer. We aim to enable institutions to deliver as much as possible with the funds that they have available."
From small server rooms to large data centres, RMD is the only company of its kind in Scotland and one of only a handful in the UK. From initial design through to installation and long-term maintenance, it creates state of the art data centres.