We've been good all year, honest. In light of this we've decided to let Santa know what the cats would like to see nestling under that tree when the big day arrives:
Sarah
Please, please may I have a 1965 Jaguar E-Type Coupe in primrose yellow? I would pop Alfie in the back, pick Lee up and take off for the most marvelous adventures!
First we tour Scotland, calling in to meet friends and visit special places, before dropping down through England, seeing family on the way and then over onto mainland Europe.
Travelling light, we'll buy what we need as we go. Stopping for breath in bustling cities and dawdling through drowsy backwaters. We will not be in a hurry to leave or arrive.

Lucy
I've never been very good at articulating what I want and it's probably why people say it's difficult to choose presents for me.
In reality, I'm actually very easily pleased. All I really want for Christmas is a lovely, big box of juicy Marks & Spencer cherries (out of season so pretty pricey and not very environmentally friendly, meaning I wouldn't normally buy them in winter), some sort of almond-based treat (think indulgent Panforte or marzipan stollen) and a good book to get lost in while it snows or, less romantically, pours with rain for the rest of the holidays.
I'll be celebrating with my family in Aberdeen so a pair of fleecy pyjamas to keep out the cold would be a good bet too.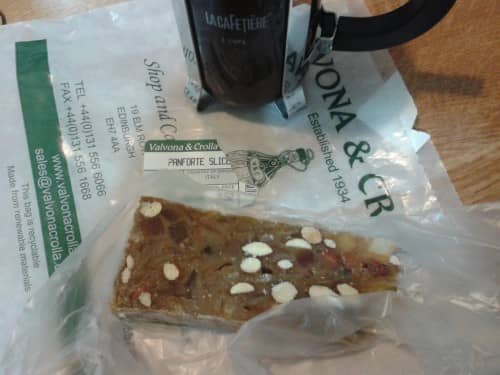 Vickie
I am usually the embarrassing friend in the corner who absolutely loves generic, mainstream pop music. Get me in a nightclub and I love nothing more than to belt out the lyrics to the latest chart topping tunes at the top of my voice. If only my voice wasn't so terrible. No, seriously.
Yet my latest music obsession is someone a little different, a little quirky and in the largely unexplored (by me anyway) 'electro swing' genre. His name is Parov Stelar and I am in love. Austrian born and bred, Parov has turned me into a woman obsessed, with his catchy tunes in my head morning, noon and night.
So, Santa, could I please have a ticket to see Parov Stelar live? Maybe in Dusseldorf in March if you think you can stretch to a return flight as well?
I have been good this year, I promise!
Jane
This (or any Christmas), what I would really love is a KitchenAid Artisan Stand Mixer, in iconic Candy Apple red, with all available attachments.
Once this is in my possession, I will become the home cook I've always dreamed of being. I will churn out sumptuous cakes, perfect pasta and delicious bread at the flick of a switch. I will channel Julia Childs and Elizabeth David, sassily plating up international cuisine with ease, poise and a no-nonsense attitude. Nigella will see my Instagram foodie pics, sing my praises to her followers and declare me a triumph, while Jamie will tag all my pictures 'Pukka'. Gizzi and I will chat quick-pickling and beehives, and Michele Roux Jr will pop round to discuss the delicacy of my choux pastry.
Or, at the very least, I might finally manage to bake a loaf of banana bread without having a tantrum.
Lee
I have a reputation as being difficult to buy for, but that's really not the case. Buy me a record and I'm happy forever.
The record I'd like Santa to bring me, if money was no object and the jolly large man was able to source one via his vinyl crate diggin' elves, is a copy of a famous northern soul night 'ender'.
The appropriately titled 'It'll Never be Over for Me' by Timi Yuro is a hideously rare record on 45, released on a Liberty single in the UK, it can command prices around the £1000 mark.
I have been accused by my friends and fellow collectors as only being interested in four to the floor, fuzz guitar laden, psychedelic monsters but I love this mid-tempo, sweet, heart-breaking northern shuffler. Timi recorded the seminal slab of emotional soul in 1968 predictably it did nothing in the charts at the time and faded from memory until the northern scene of the 70s resurrected it as one of the canonical tunes of the movement.
It can be had fairly cheaply on the US LP 'Something Bad on my Mind' and the versions of the track by Baby Washington and Thee Midnighters are also decent and affordable but hey this is my hypothetical Xmas pressie and only a minty UK first press will do.
A very merry xmas and a happy new year from all at Hot Tin Roof.