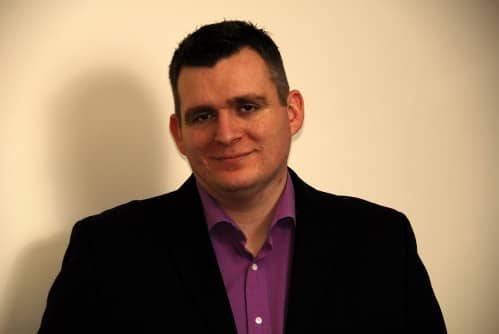 Flexiant, the software and services company, was officially launched today following the completion of a funding round, raising approximately £1m. The funding round, which was over-subscribed, has allowed Flexiant to acquire Flexiscale, a cloud computing technology developed by XCalibre Communications Ltd, and provided Flexiant with working capital to further develop the technology.
Flexiant's suite of software and services is designed for web hosting businesses, data centre operators, and telecoms companies, enabling them to offer cloud computing based services to their customers. Flexiscale's origins are in the web hosting sector, having been developed by XCalibre in order to provide a flexible and highly cost effective service to its own customer base.
Flexiant will also continue to market the Flexiscale public cloud service which has been running for two years and has an established user base. Flexiant expects to announce a major software release early this year.
A group of ten angel investors have come together to back Flexiant. The group includes two Internet pioneers, Alex Bligh co-founder of Nominet UK and Laurence Blackall, behind the creation of Pipex Communications, as well as cloud computing trailblazer and software guru Tony Lucas, founder of XCalibre and architect of the Flexiscale platform. Lucas will be joined on the management team by Blackall as Chairman and by Bligh as CEO. The team thus has not just an outstanding pedigree but also a very real understanding of the market.
Flexiant will be in a powerful position to revolutionise the hosting market by allowing hosting providers to offer highly scalable services at realistic prices. Servers provided using Flexiscale technology can be provisioned or removed within seconds instead of days or weeks. Spare resources can be shared between servers with a corresponding drastic reduction in capital investment. The resultant reduced power consumption allows hosting companies to slash their operating costs and reduce their carbon footprint, whilst being able to invoice their customers earlier.
Alex Bligh comments: "Flexiscale is the most exciting internet infrastructure technology I have seen for ten years. Flexiant's recently completed funding round will allow us to exploit the full potential of Flexiscale by licensing it to the web hosting market. Tony Lucas has pioneered cloud computing for the past five years and I believe that we have pulled together the right team to change forever the technology used for internet hosting."
Tony Lucas explains: "I believe the next decade will see profound changes in the hosting market with affordable scalable services reducing both operating costs and carbon footprint. The success of Flexiscale to date means that we are in a strong position to lead the way as the sector evolves and I am looking forward to the challenges ahead."