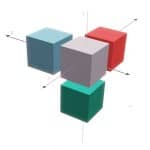 Holoxica was formed in 2008. We are a high-tech startup with two lines of business: 3D holograms and holographic displays.
Our core business is a pioneering 3D holographic display system that suspends dynamic images (alphanumeric datafeeds, animations, advertisements and short 3D video sequences) in mid-air, creating a naturalistic 3D space where a variety of content providers can present games, entertainment, advertisements and information.
We complement our activities by making and selling 3D holograms that reinforce how holograms enable naturalistic viewing of images without requiring the need for eyewear, headsets or optical tricks, avoiding discomfort (headaches, nausea) associated with other technologies.
The Gadget Show, CNet, 5 April 2013
Gadget show live 2013, Crowded Brain, 3 April 2013
Gadgets and Tech to check out at Gadget Show Live 2013, Gadgets Boy, 2 April 2013
Interactive holograpic video display, ITVT, 2 April 2013
Gadget Show Live 2013 at the NEC, The Birmingham Mail, 2 April 2013.
Best tech on show at Gadget Show Live, MSN Tech, 30 March 2013
Interactive holographic video display developed, Optics, 28 March 2013.
3D holograms in your Honda: Hovering HUDs will help you drive, Techradar, 27 March 2013.
Holoxica demonstrates second generation HOE based 3D display, Display Central, 26 March 2013
Holographic tablets – theyre real!, Technoliscious, 25 March 2013
Touch the future as interactive 3D holograms turn out to be reality, Lazy Hacks, 25 March 2013
Touch the future as interactive 3D holograms become reality, Techradar, 25 March 2013.
Future Special – Holographic, The Gadget Show, Channel 5, 25 March 2013
Holoxica targets £1m funding for hologram venture, The Scotsman, 25th March 2013
Top ten gadgets of the future, The Independent, 24th March 2013
Interactive 3D holographic apps written for new display, 3D Focus, 18th March 2013