Last week the cats of Hot Tin Roof became ambassadors for Brew Lab's new coffee shop in the West End – a short hop from our office! With 10 free coffees, we are loving the chance to sample the goods on offer at the garage-turned-cafe.
Edinburgh's independent coffee scene is booming, with Brew Lab being one of many lip-smackingly good options the city has to offer. We decided to put our caffeine addiction to good use and draw up our list of the ten best coffees we've found in and around the city.
Cairngorm 41A Frederick St, Edinburgh
This is one of our favourites! Cairngorm is tucked away from the bustling George St and has a very unassuming exterior. Inside it has limited seating but a relaxed atmosphere including some jazz classics and hip, filament lights. The coffee is tasty, and their toasted sandwiches are legendary.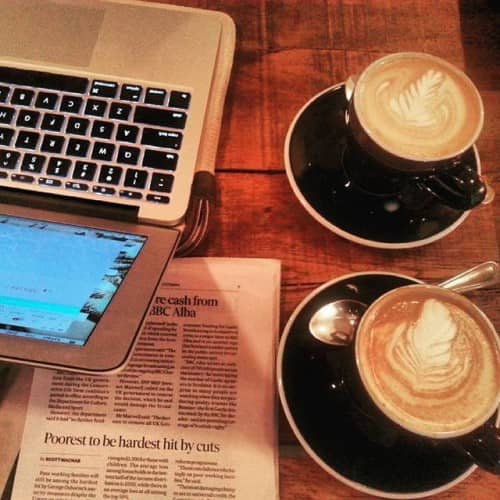 http://www.cairngormcoffee.com/
Brew Lab 6-8 South College St, Edinburgh and 3a Queensferry Street Lane, Edinburgh
Brew Lab take their coffee very seriously and offer espresso, cold brew and Kalita Wave pour overs. The South College St premises has a cosy feel with exposed brick walls and dim lighting. The West End shop has more of a contemporary, industrial feel with a couple of stools at the window and four-seater tables. Brew Lab offers cakes and pastries (including doughnuts from Twelve Triangles) as well as some sandwiches, soups and salads.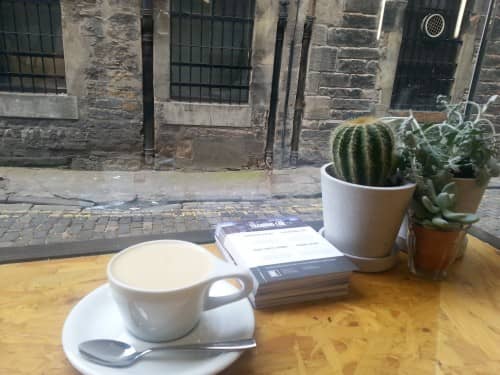 http://www.brewlabcoffee.co.uk/
Obadiah 16 Grassmarket, Edinburgh
Obadiah is a pop-up coffee shop on the Grassmarket that is a small space but makes really good coffee. Plus – you get great views of the castle when walking there. The team has set up the pop-up in the Grassmarket while they search for permanent premises. One of the core values of the team is to reach out to disadvantaged people throughout Europe and they support a range of community initiatives.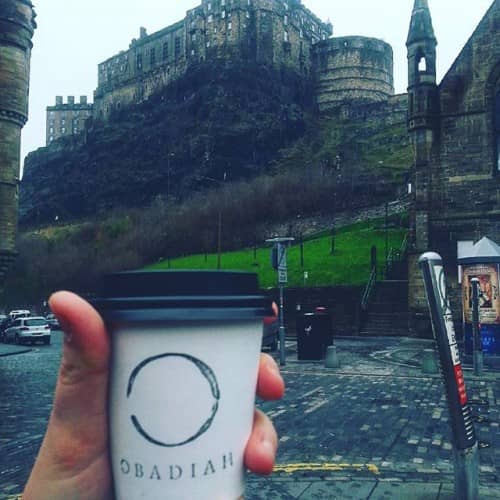 Press Coffee (also Wellington, Kilimanjaro, Project Coffee) 30 Buccleuch St, Edinburgh
Press Coffee is owned by five-time barista champion of Scotland, Jonathon Sharp. Sharp is also responsible for Wellington (George St), Project Coffee (Bruntsfield Pl), Kilimanjaro (Nicholson St) and Blackwood (Morningside Rd). Each of the cafes offer a tasty menu (we love the fritters for brunch!) as well as Square Mile coffee. These are very popular with university students and can get busy at lunchtime.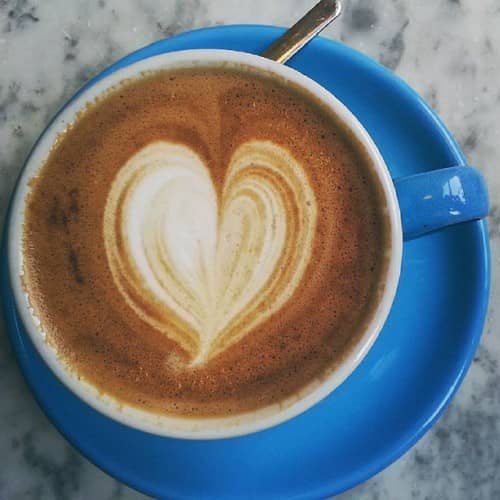 Filament 38 Clerk St, Edinburgh
Located on the south side, Filament is an open, bright space with a variety of coffee options. One of their preferred styles is aeropress coffee – a great brewing method that involves steeping coffee and forcing it through a filter in a vacuum tube. There are bagels (provided by the Bearded Baker Scot), baguettes (from Wee Boulangerie) and sweet treats to accompany your favourite coffee.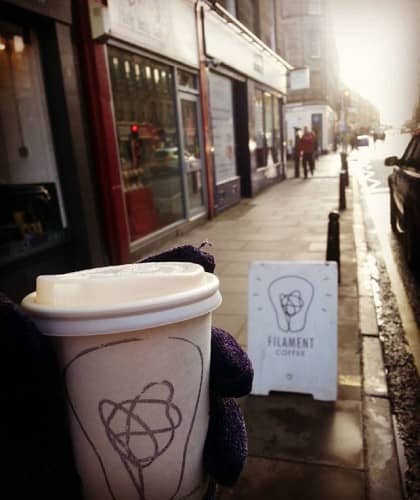 Fortitude 3c York Pl, Edinburgh
York Pl is at the eastern end of Queen St, providing a nice escape from the bustling George St. Fortitude is a simple café with a few seats, but they take their coffee seriously. Offering filter and espresso coffees, the baristas take their time to ensure a good product. You can choose sweet treats, soup, salad, quiche and a few other specials to accompany your coffee.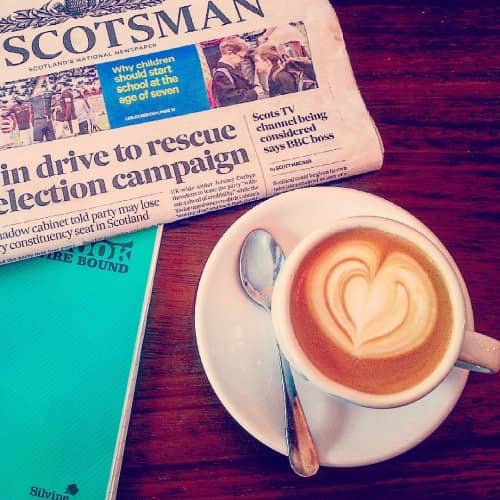 http://www.fortitudecoffee.com/
Century General Store 1-7 Montrose Tce, Abbeyhill
This is the second store with the flagship being in Marchmont. It brings much-needed high-quality coffee to the east of the city in the charming Montrose House. They offer their house blend (Assembly Roast) alongside monthly guest roasters. Make sure you have room for cake, with Bostocks delivered from North Berwick's Bostock bakery and cakes from Grace and Co UK.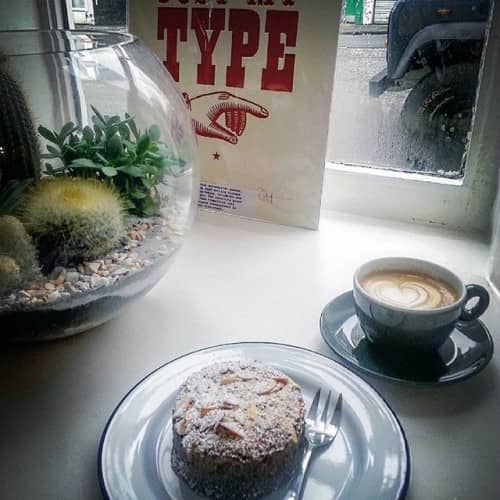 http://centurygeneralstore.com/
Lowdown 40 George St, Edinburgh
Set below street level, Lowdown offers great coffee in the centre of the city. Its modest storefront is easy to miss, but their coffee should not be. Using sustainably sourced beans from Koppi, the team at Lowdown take their coffee seriously and are always up for a chat with customers while they wait. Pushing past tradition, they offer a number of brewing methods including espresso, Kalita Wave, Clover and Torch Mountain Dripper. Unsure what these methods are? You'll just need to find out for yourself!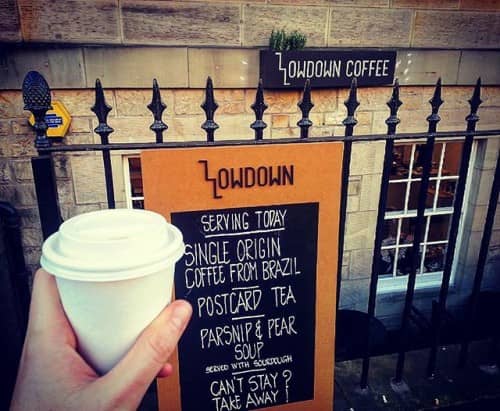 Castello 7A Castle St, Edinburgh
Just tucked away from Princes St, Castello produces a consistently good coffee. You can grab your favourite espresso coffee along with a soup, sandwich, baguette or sweet treat. They source their beans from New Zealand roaster, Allpress Espresso, but their beans change seasonally. It's ideally located for getting a takeaway and sitting outside looking up at the castle.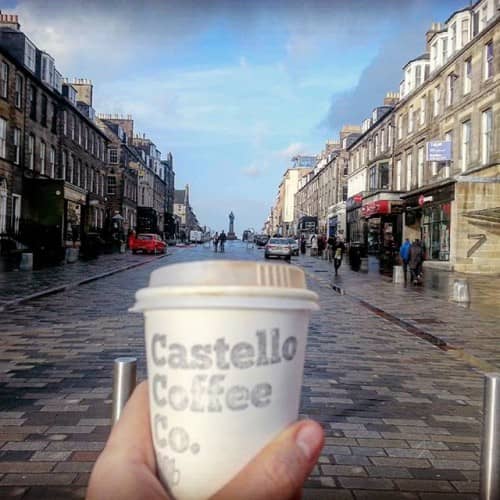 Machina 2 Brougham Pl, Tollcross
Machina is a coffee equipment wholesaler and café supplier, but they offer great coffee out of their Tollcross café. They serve a range of blends and single origin coffees with a vast array of guests on offer. The café is small, but they are a short stroll from the meadows. Perfect for grabbing a takeaway and a sweet treat for a mini picnic. The blackboard at the counter explains all the brewing techniques, so you can experiment with something new.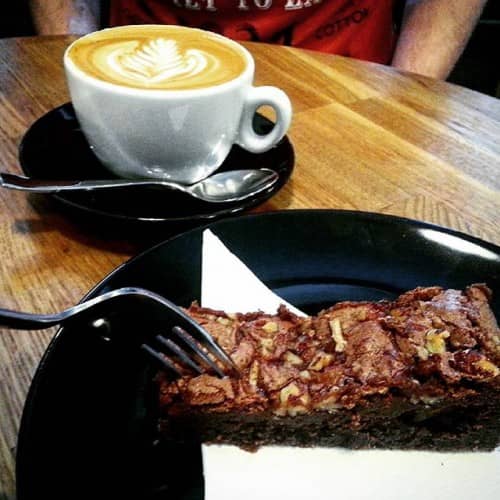 http://www.machina-espresso.co.uk/
And a shout out to:
There are so many great coffees to be had around Edinburgh and this list only scratches the surface! Other great cafes that are worth a try are Artisan Roast, Burr & Co, Milkman, Milk, Noir, Cult and Leo and Ted.
We also make a damn fine brew so if you're passing pop in and we'll get the kettle on.
For more recommendations, check out the Instagram page of one of our own cats, @coffeedinburgh.