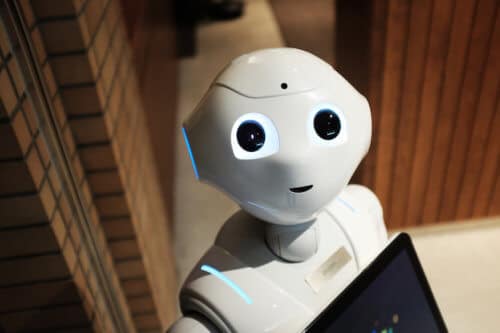 At Hot Tin Roof we love to work with a range of different clients, from architects to museums and galleries. While we enjoy keeping our portfolio diverse, our true passion lies with tech.
Hot Tin Roof's first client was a tech company, and we have continued to work with businesses in this sector ever since. We live and breathe tech, and are the only company in Scotland that specialises in this sector. But what is it about tech that makes us tick?

Scotland's tech sector is thriving, and it's a very exciting time for the industry. Tech has shaped how we live today, and revolutionary innovations are developed every single day. We are privileged to work with the companies that are creating some of these innovations, often helping them drive their concept from the germ of an idea to the lead story on the business pages.
Working with tech companies allows us to work across many industries. Every sector is benefitting from technological advances, from arts, to history and medicine. Whether it's an app that helps children to explore a museum, or software that helps clinicians find treatments for chronic conditions, tech has allowed us to work with almost every industry – some more unexpected than others!
We also work to promote Scotland's tech sector, helping people to understand the importance of gaining digital skills, and celebrating the great job opportunities available. We help children understand how they could become the digital makers of the future, and what options are open to career changers considering working in tech.
To help these organisations tell their stories to the press and explain how their product or idea will change the world is incredibly rewarding. No client or campaign is the same and we are always learning, which certainly keeps us on our toes, but we wouldn't change a thing.
Working in tech genuinely makes us feel like we are making a real difference, not just to the companies we work with, but also to the people whose lives can be improved by their products and ideas. We can't wait to see what's next!